We spend some quality time at home. It is where most of us build lifetime memories and interact with our friends and family. It should, therefore, be safe all the time by ensuring that every part of the house from the roof to the foundation is in the best condition.  The foundation is the "root" of the house, whose state determines the overall quality of the house. It is advisable to inspect your foundation regularly or routinely to ensure that you are comfortable and safe at all times. But how do you do this?  Steady House Foundation Repair offers the best foundation inspection services for both homes and business premises within the Dallas/ Fort Worth (DFW) area. We carry out our work diligently, treating your home or office with the professionalism it deserves.
Please read on to learn more about foundation inspection and how you can reach us for an appointment.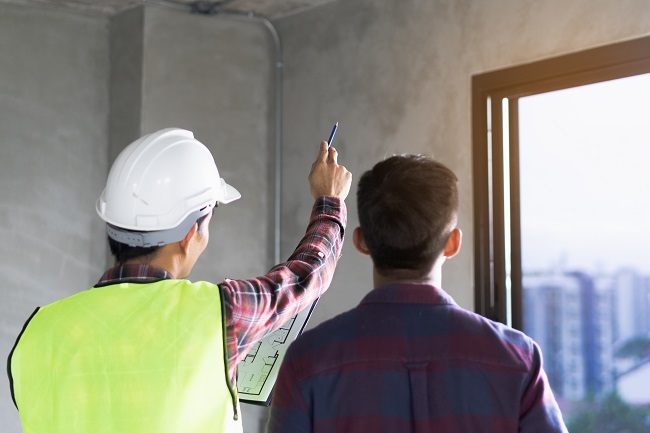 What Takes Place During a Foundation Inspection Session?
Our team of highly-qualified inspectors evaluates to identify any structural issues your foundation has or might be at the risk of having. It is upon these findings that we proceed to devise an action plan to protect you and your home from further damage or apparent risks.
A foundation inspector will:
Visually check your home inside and out to identify any issues with the foundation
Specifically, look for anomalies such as drainage issues, leakages within the plumbing, wall cracks and fractures, and soil deformities. For instance, a heaving or uneven floor is an indication of plumbing leakages, thus issues with your foundation.
Conduct a slab foundation inspection to identify any cracks in the foundation of your home or business unit.
Carry out leveling using a state-of-the-art Zip Level. A foundation that is not level indicates some underlying issues that might compromise your home's safety and comfort.
When or Why Do You Need Foundation Inspection services?
Foundation inspections precede repairs. It is necessary when you start noticing some of the following issues with your house:
Uneven or saggy floors
Heaving floor or general floor movement
Shrinking foundation
Cracks in the slab, floor, and walls
Foundation upheaval
Gaps between doors and window frames
Bent or tilted in-house structures like chimneys,
Fractured bricks.
Foundation Inspections Don't Take Long
A typical foundation inspection session will take between 45 minutes to one hour. We might need you at home if your home is occupied. But if the home is empty, you do not have to be physically present during the exercise.
You do not have to worry about the cost of carrying out an inspection since most of these services are free. It is after the inspection that we make recommendations on the best way to repair your foundation. Our foundation repair services are affordable as we try to work with your budget.
Work With the Professionals
Do you need quality foundation inspection and repair services in the Dallas/Fort Worth, TX area? Our team of experts at Steady House Foundation Repair is there to ensure that your foundation, thus house, is in the best condition. Please contact us today to enjoy our services.