If you're wondering why cracks have appeared in your home's foundation, there are many potential reasons. The causes range from natural disasters to soil settlement: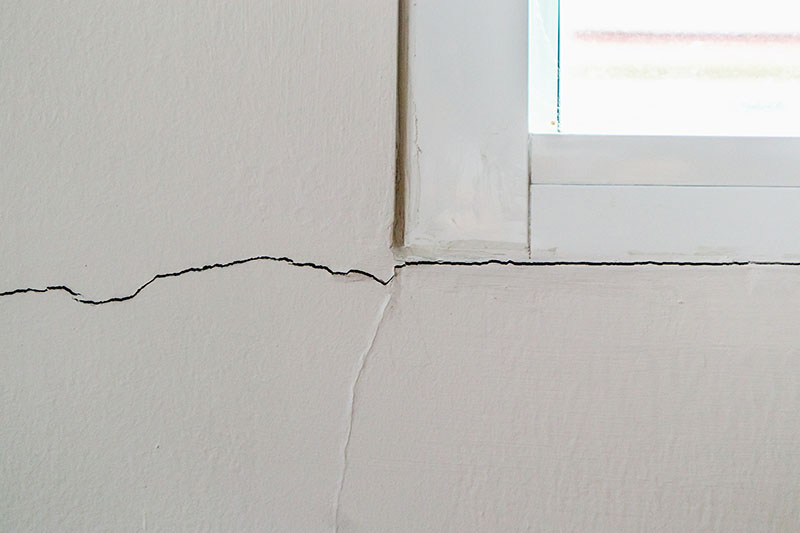 1. Both minor and major earthquakes can inflict this kind of damage. A powerful tremor could even detach your home from its foundation, thus harming a wide range of building materials and equipment.
2. Fast-growing roots may cause or exacerbate cracking. Certain tree species are prone to damaging the underpinnings of homes. Examples include elm, aspen, sycamore, boxelder, ash, poplar and oak trees.
3. Fissures can appear when the ground underneath your home settles. This may occur as a result of poor construction practices or an unsuitable soil composition. High clay content promotes cracking.
4. If a piece of heavy equipment or a particularly large vehicle travels near your cellar wall, it could inflict damage. A crane or cement truck might cause this type of harm.
5. A nearby river, lake or ocean could overflow its banks, allowing the water to reach your home. This liquid could exert enough pressure to crack your foundation or damage it more severely.
6. Flooding doesn't only have natural causes. An abandoned swimming pool could leak water and harm your home's basement. Roof runoff and water main leaks can trigger similar problems.
7. Falling or windblown objects may hit the part of your foundation that's visible above the ground. It's also possible for a car accident to damage this section.
Indications
Your house might require repairs when you see cracks in door frames, floors, walls or the ceiling. Diagonal or wide fissures generally pose a greater threat. Previously flat surfaces may develop slopes.
If you're concerned about the condition of your foundation, turn to our well-versed repair professionals. We'll promptly inspect your home and inform you about any serious problems. Please contact us today.