The increasing climate change, which brings unpredictable rainfalls and thunderstorms, has proven to be quite a task for maintaining the value of homes and protecting the drainage systems from frequent breakdowns. Be it a new or an old house; it's always essential to engage an expert in detecting a problem with drainage systems.  At Steady House Foundation Repairs, we make it our business to ensure that your home drainage system is efficiently and adequately maintained. Our drainage correction services help prevent you from incurring costs associated with poorly controlled and managed drainage systems.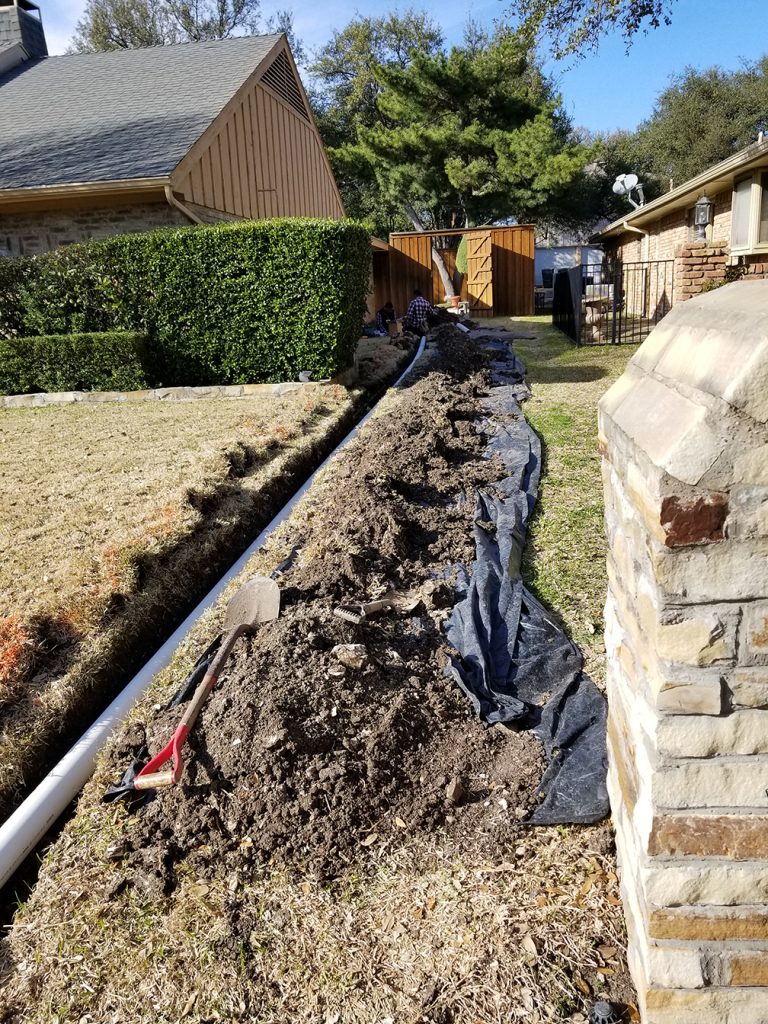 Drainage system to protect your foundation
The importance of a sound drainage system is always overshadowed when it comes to maintaining a good house foundation by most homeowners. The slopes of driveways and patios are crucial when it comes to maintaining the agility of our homes. The sloppiness determines whether water is dispersed or concentrated in one area around or near your foundation.
It may seem like a harmless process but may prove disastrous when not detected early and on time, costing you lots of money which could have been saved had the situation been handled on time.
Protect your foundation
Always engage our experts at Steady House Foundation Repair as soon as you notice any drainage issues. If you just bought a home, and you are in doubt about how your drainage system works, feel free to engage us and let us make the complex process seem easy for you.
May it be a simple or complex job at Study House Foundation Repair, we got you covered. Don't hesitate to contact us today for all your drainage correction problems, and be sure that we will perform the job to your satisfaction. Spending a little on drainage correction now could save you a lot on foundation repair later.