From Hurricanes and tornadoes to floods and droughts, the Dallas/Fort Worth, TX area is known for its fair share of natural disasters. In particular, prolonged droughts are widespread throughout Texas. Persistent dryness and drought conditions can cause severe damage to your home's foundation. Remember, drought reduces the moisture levels in the soil, which causes your foundation to shrink. Please read on to find out how drought will affect your foundation in the Dallas/Fort Worth, TX area.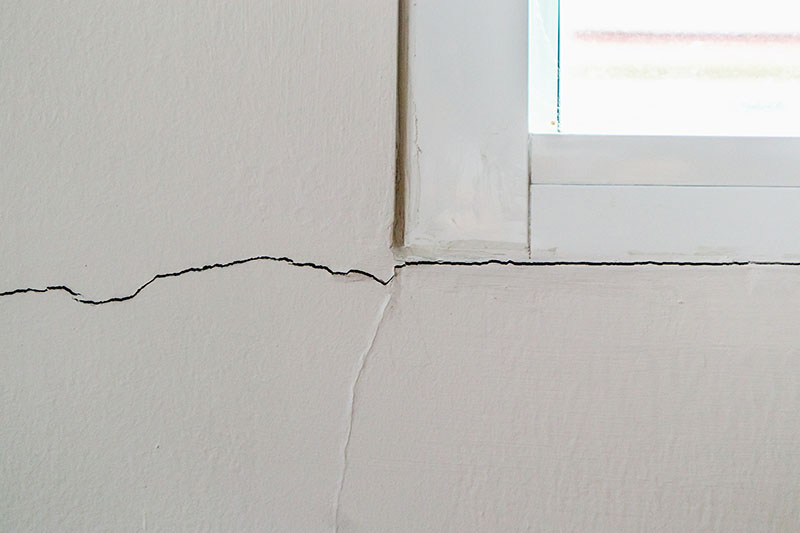 HOW DROUGHT AFFECTS YOUR FOUNDATION
A long-term lack of water causes the soil in your foundation to shrink. As the soil shrinks, it creates air spaces between your home's foundation and the ground below it. The foundation starts cracking as it starts settling against the new gaps.
In particular, the type of soil in your yard will determine the extent of damage that the drought condition will cause to your soil. For instance, foundations sitting on clay-heavy ground are most likely to suffer the adverse effects of drought than those sitting on sandy soils. Remember, Texas has much more clay soil than sandy soil. This explains why the foundations in Texas are prone to drought damage.
SIGNS THAT YOUR FOUNDATION IS BEING AFFECTED BY DROUGHT
Here are warning signals that drought has caused damage to your home's foundation:
Your floors are uneven
Your windows and doors are difficult to close and open.
Bowed walls
Cracked floors- Cracks stretching wall-to-wall should indicate that drought adversely affects your foundation.
Your ceilings and floors have lost contact with the walls.
Torn wallpapers
Your chimneys and porches have started leaning away from  the house.
Diagonal cracks stretching from the windows to the ceiling
Moldings have separated from the top and walls
Does your foundation indicate any of these warning signals? Please contact us for immediate help. We specialize in slab, pier, and beam foundation repairs in Dallas/Fort Worth, TX. At Steady House Foundation Repairs, we pledge to help you out with just a superficial foundation level up to the most complex. Our teams are always willing to answer any of your questions along the way.