We have talked about cracks in your foundation cracks a lot. We have stressed that as a foundation settles naturally with age, it will crack. As long as the crack is thin and not horizontal in direction, it is probably pretty harmless. However, when we say "small," you may want something that is slightly more specific. How big is too big when it comes to foundation cracks?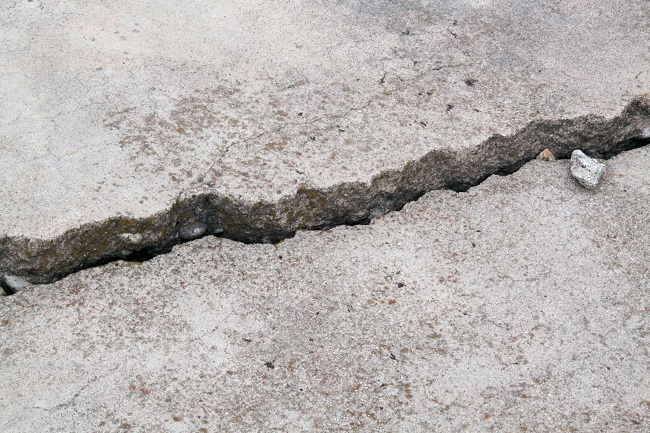 If a crack is what could be defined as "hairline" or otherwise the width of a strand of hair, this is from naturally settling and nothing to worry about. As there is more tension put on the concrete, such as soil erosion on one side causing the foundation to tilt, that crack will widen. If you ever notice a hairline crack go from hairline to bigger, then this is a problem. It means that the crack was not caused by natural compression, something foundations are designed to handle, and is instead being widened by tension.
Any time a crack widens after it forms is cause to call for a foundation inspection. However, it may not be growing due to tension. Another potential cause of larger cracks in your foundation is erosion. Over time, water can get into those cracks, which attracts dirt as well as naturally erodes them. In the winter, water can get in there, freeze, and also serves to widen them. If you notice the edges of a crack fraying, but the interior is still rather hairline, you might not have a tension problem, but rather an erosion problem. This is why even with hairline cracks, you want a professional to come out and seal them with epoxy. It prevents the cracks from naturally getting worse.
What this means for you is even if you have minor cracks in your foundation, they still need some attention. If you have a cracking foundation that needs addressed, contact us today to see what Steady House Foundation Repair can do to help.