While foundation damage can mean costly repairs, the earlier you catch this damage, the easier (and more affordable) it is to fix. This makes it important that you have your foundation professionally inspected if you believe that you may have foundation damage. However, many homeowners do not know how to detect foundation damage. To help get you started, here are a few of the signs indicating that you should consider having your home's foundation inspected.
Uneven/Sagging Floors
A clear sign of problems with your home's foundation is if you notice sections of your flooring that are uneven or sagging. If there are sections of your home's flooring that seem lower or higher than the rest, do not ignore this as just a sign of your house aging; this is likely indicative of serious foundation damage and you will want to have your foundation inspected immediately.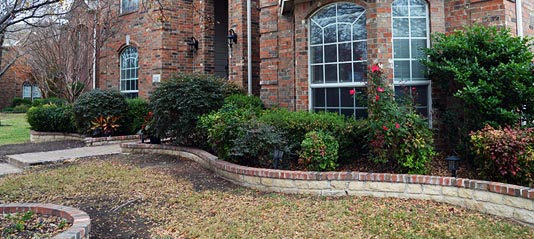 Water Collects Near Your Foundation
After recent rainfall, have you noticed that water tends to stand near your foundation? This is a sign that you have poor drainage around your home, as gutters and proper grading should direct water away from your foundation. If water has been collecting near your foundation then this water may have seeped under your home causing foundation damage. It would then be in your best interest to take a precaution and have your foundation inspected.
Cracks in Your Foundation
In order to catch foundation damage as early as possible, you should occasionally inspect the exterior of your home. If your home is on a slab foundation then you may be able to see exposed concrete at the base of your home where it sits on the foundation. If you notice cracks in this exposed concrete, there may be foundation damage. While small cracks may not indicate structural damage, it is best to have them inspected just in case there is a bigger problem.
Contact us to learn more about foundation inspections and how you will know if you have foundation damage.