If you have a slab or pier and beam foundation with problems, the installation of piers could be a solution for it. While your foundation contractor will pick the best pier for the job, you may be curious about what is the difference between them. When piers need installed, you have two primary solutions – push piers and helical piers. They do the same job, but have their very specific benefits depending on the environment.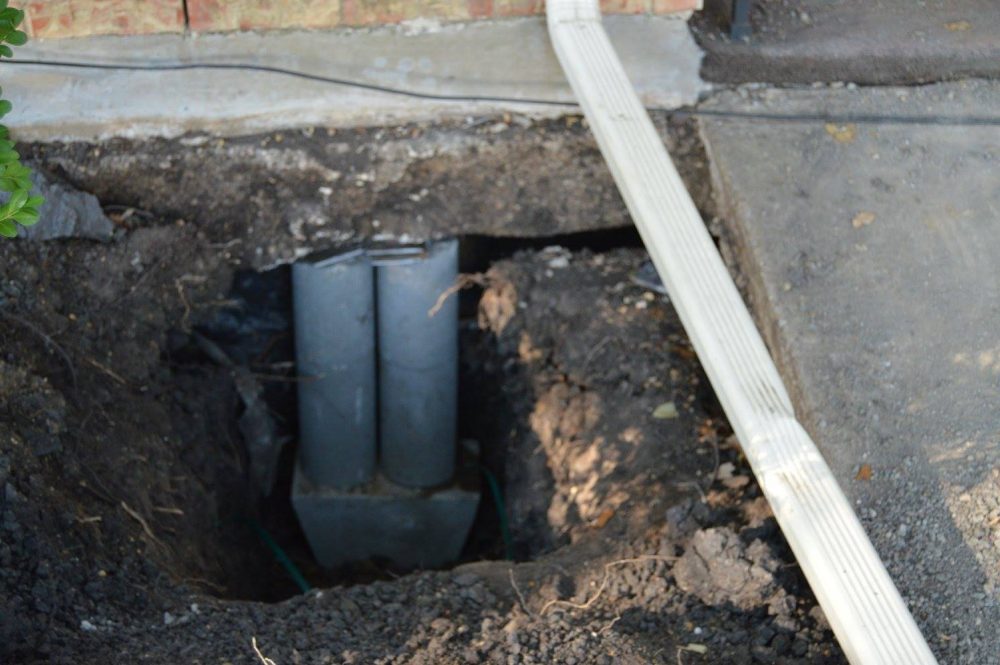 A push pier is much like a nail, it is long and straight, made of steel and driven deep into the earth using a hydraulic pressure. The pier then comes to rest on the most stable level of bedrock available to provide a stable support for your sinking foundation. These piers are quick to install, disturb the surrounding soil very little, and are great when the soil conditions on your property are unknown. However, push piers need a significant weight sitting on top of them. This means lighter loads, like a deck for example, are not suitable to sit on top of them.
Whereas push piers are the nail, helical piers are the screw. They are designed in a screw-type way so they can be driven down into the earth mechanically. These are typically used when the local soil condition is known because they can be installed at a specific depth. As they use a screw-type motion, they can provide highly accurate adjustments to your foundation that seals any cracking right up. Unfortunately, they need more space in order to install and need proper soil conditions to be supported.
If you are having foundation issues and believe piers could be a solution for you, find out for sure by contacting us. Let Steady House Foundation Repair come out and help you get the best solution to fix your unique foundation problems.