Steady House Foundation Repair specializes in slab and pier and beam foundation repair in the Coppell, TX area. We can help you out with just a simple foundation level up to the most complex. We are also more than happy to answer any of your foundation repair questions along the way.
Coppell Foundation Leveling
Make Steady House Foundation Repair your one stop shop for all your concrete and foundation needs. Specializing in foundation lifts, we take the time to listen and educate our clients through the process, step by step. We're courteous, hard working and get the job done right the first time. Stop shopping around and call us today for your free estimate!
Foundation Repair Near Coppell, TX
If you are a homeowner in Coppell, then you already understand the importance of this huge investment that holds and protects your family and possessions day after day, year after year. Caring for your home is one of the biggest responsibilities that you will ever have, and that is why you must pay close attention to the condition of your home's foundation. This integral element of your home is what holds everything else together, what keeps everything working properly and in rhythm with each other. If the balance and stability of your home is in jeopardy, then your entire investment is in big trouble! Learn more about our foundation repair solutions!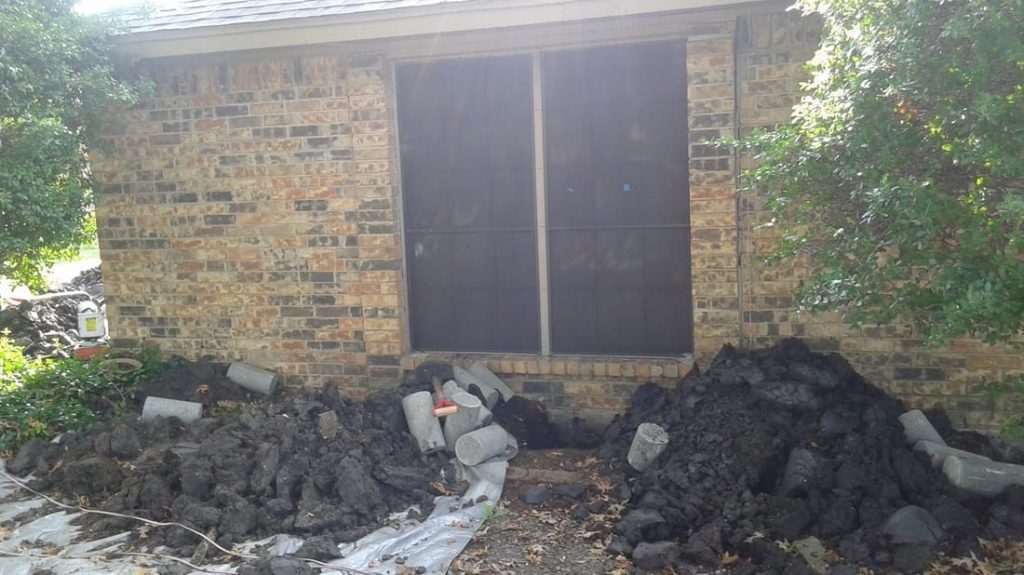 Coppell Drainage Correction
Steady House Foundation Repair works with each of our customers in the Coppell area to fix what is broken and, more importantly, to help detect what is in trouble before it becomes broken. The earlier you detect an issue, the more money that you save yourself in the end. Bigger problems are bigger hits to your time and pocketbook, and we know that all of the homeowners out there are looking to minimize their problems rather than exacerbate them. Learn more about our drainage correction solutions!
Call us today, and we will be quick to come and investigate just exactly what is going wrong with your drainage system around your home's foundation. The value of your home depends on the operation of this system, and we want to do all that we can to retain that value and help you enjoy your hard earned investment!